On the 11th of November Hungarians are celebrating St. Martin's day and are feasting on meals made of goose. But why? And who's St. Martin? After reading our article you'll find answers to every question!



Who's Saint Martin of Tours?
According to legend, St. Martin was born in 316 in the settlement of Savaria (present-day Szombathely) in the province of Pannonia, a part of the Roman Empire. Martin was born into a pagan family as the son of Roman soldier, later he served as a soldier as well. Everything changed on a cold winter evening when he was patrolling in the city of Amiens and he gave half of his warm cloak to a shivering beggar. The following night Jesus Christ appeared to him in his dream in the form of the beggar. This dream made Martin dedicate his life to God and serving others. He was baptized, and as a missionary had done so many good deeds in his life that he was appointed to be a bishop. However, according to the legend, Martin did not desire any power, so when delegates came for him, he tried to hide in the goose lodge. Unfortunately for him, the loud roar of the confused geese exposed the hiding place, so against his will in 371 Martin was ordained as bishop of the French city of Tours. His life was followed by further miracles and countless good deeds.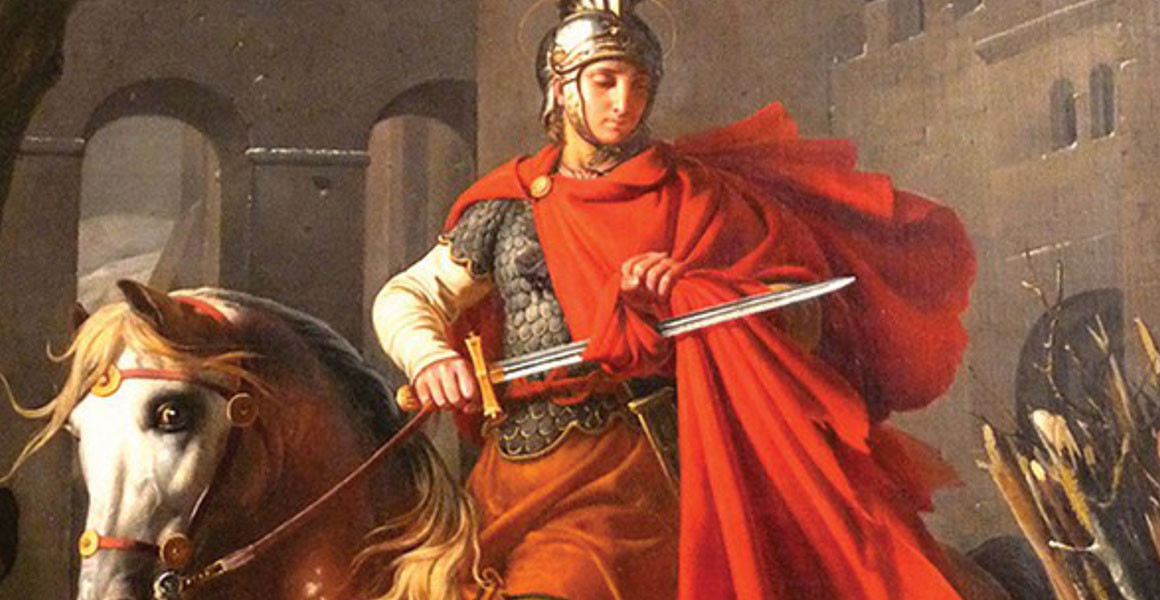 The customs of St. Martin's Day
November 11 marks the end of the agricultural autumn since Roman times. This is when the annual field work was completed and the winter's rest period began - an occasion
definitely
worth celebrating. The geese have reached the proper weight for this time so they were eaten — the servants often received geese as gifts in addition to their pay — and the new wine was tasted for the first time that year. As this is the last day before the 40-day fast of Advent before Christmas, fairs, balls and tasteful feasts were held on this occasion. People weren't shy when it came to food and drinks on St. Martin's day, as they thought if they consumed in abundance, it was likely they close a good season next year as well. According to a popular saying: "One who does not eat a goose on Martin's day will starve all next year." A traditional Hungarian goose meal consists of roasted goose leg with steamed red cabbage, smoked goose breast, oven baked goose wings or goose cracklings. Goose liver is essential part of Hungarian cuisine and counts as a delicacy until this day.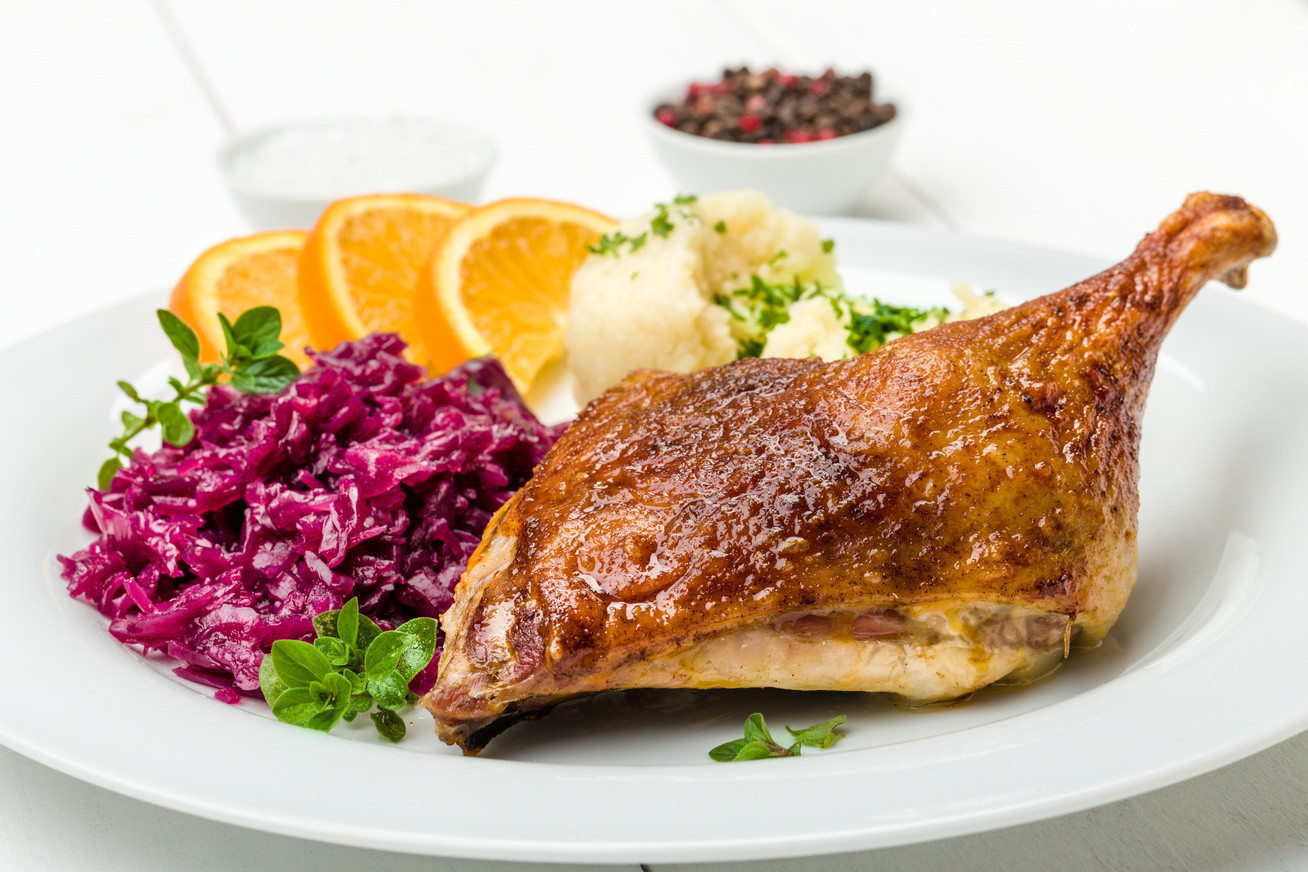 Did you know this day is also excellent for weather forecasting? If the Martin-day goose's sternum is white, the winter will be snowy and mild, if reddish brown, a cold winter is expected. But they did not only forecast weather based on bones, but according to the weather of that day, too! For example, if it's a foggy day, winter will be mild, if it's snowing ("Martin is arriving on a white horse"), winter will be cold and tough, if it's raining, the frost will take the crop. Also, it was forbidden to wash and scatter on this day, as this could cause the destruction of the cattle.




St. Martin's Day customs around Europe
In German-speaking areas of Europe (parts of Germany, Austria and the Netherlands), torchlight processions are held and Martin fires are lit on this day. These church-inspired marches are designed to bring the light (symbolizing the good deeds) to everyone. Nowadays, mostly children take part in these, as they walk the streets with their self-made lanterns at night and sing Martin's day songs. The torchlight procession is usually led by a horse rider dressed as St. Martin and often includes a show that usually represents the story of Martin as he shares his coat to the beggar.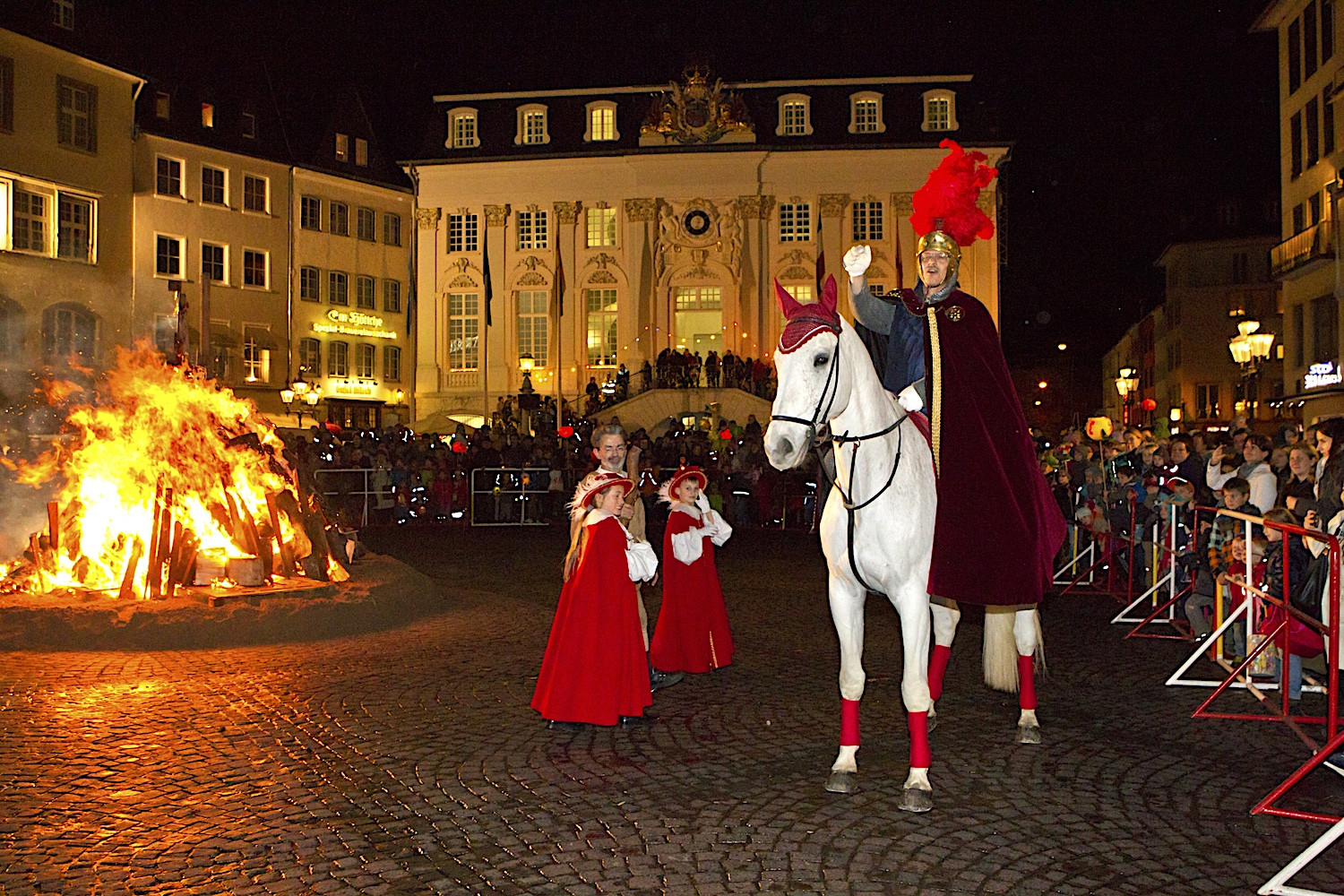 (Photo: Michael Sondermann)
On November 11, in some areas of Belgium and Flanders, children receive gifts from St. Martin, just like Hungarian kids receive gifts from Santa Claus (St. Nicholas) on the 6th of December. In Portugal, however, this day is a bigger holiday than anywhere else in the world. Families and friends gather to eat roasted chestnuts and consume traditional Portuguese drinks, jeropiga (wine must and brandy) and aguape (water and wine). In Portugal it is believed that St. Martin donated one half of his cloak to a beggar and the other half to a poor man. As a result of this, he was about to face a heavy cold for the rest of his journey, but to the wonder of miracles, the sun shone on the land so hard it warmed up everything. As it was very unusual in November, it was taken as divine intercession, and since then, if the weather is sunny on this day, it is referred to as St. Martin's Summer.
Hopefully, we could provide you some useful information and now you're a St. Martin's Day expert, too!